Complete the form for a
FREE

initial consultation

Defined Benefit and Final Salary Pension Transfers
PRESERVING FUND VALUES

Safeguarded Benefits
GUARANTEED MINIMUM PENSIONS, GUARANTEED ANNUITY RATES

Moving all your pensions into one place.
PENSION CONSOLIDATION
Phillip Charles Handley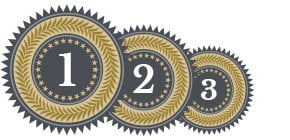 Whichever type of pension scheme you have, I'll be able to advise you on your best options.
Continued tinkering by successive governments, together with regulatory changes have resulted in a huge number of historic pension schemes, each with their own separate rules. Trying to understand the features and benefits and their relevance to your own personal circumstances can be an arduous task.
Transferring a pension is a decision which could have big financial implications if done incorrectly. My commitment to you is to fully understand your existing schemes, situation, and your future plans. I will fully analysis your benefits with future projection and only then will I make a recommendation to either transfer, or if more appropriate, stay within your existing scheme.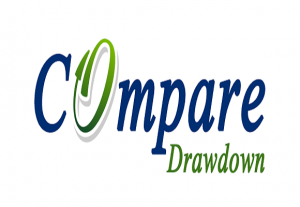 Pension reforms have seen an increase in people wanting to move to Income Drawdown.
Pensions with safeguarded benefit such as final salary schemes are unable to take advantage of the flexibilities now available under Income Drawdown or Flexi-access drawdown, as it's also known. If you're considering moving your pension into a drawdown arrangement, and need a pension transfer specialist to help you move your pension, lets have a chat.
If you want to explore drawdown more, I have put together a useful website which highlights the features and costs of some popular Income drawdown schemes.
In order to transfer a pension with safeguarded benefits, regulation requires you take advice from a suitably qualified pensions adviser. This is to ensure that all your options are explained and considered before relinquishing these guarantees. 
MY PRACTICE AREAS
Final Salary
Occupational schemes based on your salary and length of employment.
Defined Benefit
Occupational schemes, where your pension income benefits are known and not reliant on stock market performance.
Guaranteed Minimum Pension (GMP)
Contracted out, salary related pension benefit.
Guaranteed Annuity Rates (GAR)
Schemes offering a guaranteed income rate, irrespective of current market annuity rates.
Occupational Money Purchase
Occupational schemes with a varying fund value.
Guaranteed Level of Income
e.g. Under a Retirement Annuity Contact (RAC) or deferred annuity
Section 9 2 (b) Rights
i.e. contracted out pension service post 1997 under a scheme that contracts out on the Reference Scheme Test basis
Consolidation
Transferring many pension schemes into a new more cost effective and flexible plan.
TESTIMONIALS:
Phil's over extensive conversations covered all avenues.



 



 



 



 



I found myself looking at options to migrate my pension pot to Income Drawdown. During this process I had discovered the pitfalls of going it alone, some fund holders and trustees are not content to proceed without professional advise, even the government guidance schemes are not seen as acceptable. Phil Handley, through his patience and experience guided me through all possible avenues until we ended up with a plan that I was happy with and he was happy to recommend. Yes, I now have have a plan I am very comfortable with and one that I fully understand.

Phil investigated all the options and ultimately presented me with clear, workable proposals for me to consider.



 



 



 



 



Having been diagnosed with a terminal disease close to my 61st birthday. I wanted to see if I could retire now (5 years prior to my state pension age) so I could do all those things I had been delaying till my retirement whilst my health is still good. I would also add that I was one of those unfortunate women whose state pension date was moved on twice from 60 ultimately to 66. So the extra 6 years of work was not really part of my life plan. Phil patiently explained the terminology and the recent changes to the pension legislation. I outlined my 5 year plan to see if my private pensions could fund early retirement but with an acceptable level of income. Phil investigated all the options and ultimately presented me with clear, workable proposals for me to consider. I have just retired. Phil is handling the arrangements for the proposal I instructed him to proceed with. I have achieved, with sound financial advice from Phil, my aim of retiring early and to maintain my quality of lifestyle. I would add that at every step my family checked and vetted the advice given and been wholeheartedly in favour of Phils proposals. I would not hesitate to recommend Phil Handley to anyone seeking pension/retirement advice.

The advice given was well researched and fine-tuned for my risk level



 



 



 



 



I initially approached Phil for assistance in the Private Pensions selection process a couple of years ago and although the initial advice was good I didn't proceed. I then came back a year later and to speak with Phil again. The advice given was well researched and fine-tuned for my risk level, my security and peace of mind. I chose to wait until I felt the market was right, during which I was contacted by Phil for updates without feeling pressurised. Once ready I went with the agreed proposal and I feel that not only have I saved money due to this informed advice and explanation of how the markets work, but also due to the timing. I would certainly recommend Phil to friends.

Professional on all levels



 



 



 



 



I have recently transferred my works pension into a SIPP and utilised Phil's expertise to provide me with financial advice, independently of my own Financial Advisor. This advice included a telephone interview and culminated in the production of a detailed report into my current and forecasted future financial status. Throughout the process, I found Phil to be professional on all levels and would recommend his services to anyone going through the same process.
My BLOG & CASE STUDIES
Blog
Since the dawn of pension freedoms and the ability for those in defined benefit schemes…
Guaranteed Minimum Pensions (GMP) came about when employees opted their employers out of the State…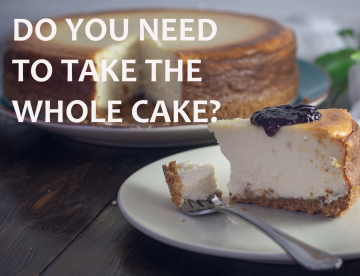 We are currently in a period where defined benefit schemes are being transferred in record…
Case Studies
I received a contact request through this website for a man who had just received…
I was approached by a client who had a Defined Benefit Scheme from employment many…
A client approached me with a defined benefit scheme from a previous employer. He was…
REQUEST A FREE CONSULTATION
Fill out the form below to receive a free initial consultation.